Irving Marcus at UC Davis
10/12/2018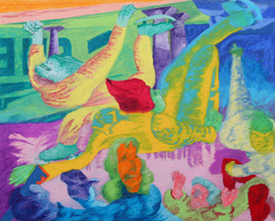 Tree of Life Grantee, Irving Marcus (2008-2009), "master of 'simultaneous contradictions, gets overdue recognition," through his first-ever retrospective at Manetti Shrem Museum of Art at UC Davis, according to The Sacramento Bee.

Irving Marcus: Romance and Disaster, A Retrospective

Where: Manetti Shrem Museum of Art, UC Davis, 254 Old Davis Road, Davis, CA

When: Through December 30
---
Alyce Simon's Atomic Art In LASM Collection
6/29/2018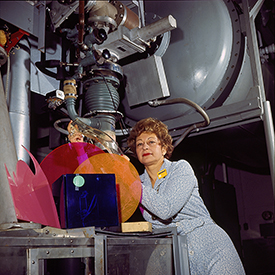 Tree of Life has gifted a major collection of Alyce Simon's Atomic Art to the Louisiana Art and Science Museum in Baton Rouge. LASM received twenty-one sculptures, additional works on paper, and numerous archival materials. To read more about Alyce Simon, her art, her legacy, and to download a book about her life, please visit the About Alyce Simon page on our website.
---
2018 Grantees
6/29/2018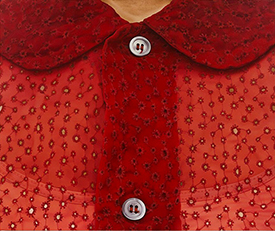 Tree of Life is pleased to announce the four artists who were selected to receive the Tree of Life Individual Artist Grant. The Grantees are:

Betty Beaumont, New York, NY
Eung Ho Park, Jackson Heights, NY
Jacqueline Shatz, Tappan, NY
Takako Yamaguchi, Santa Monica, CA

Additional information about the artists and their projects will be posted to the website in July.

Image: Takako Yamaguchi, Untitled (Red Blouse), oil on canvas, 42 x 50 in., 2012-2017
---
2018 Grant Program
1/13/2018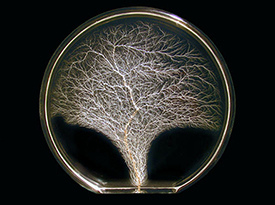 Tree of Life is pleased to announce that information about our 2018 Grant Program is now online. Please visit the Grant Program link on our website to download the Grant Application Guidelines and the Grant Application Form for the Individual Artist Grant. We also suggest that you visit our Contact page to join our mailing list (if you haven't already) in order to receive updates regarding our Grant Program and to ask any questions that are not answered in our downloadable materials. Applications may be submitted between February 15 and April 3, 2018.