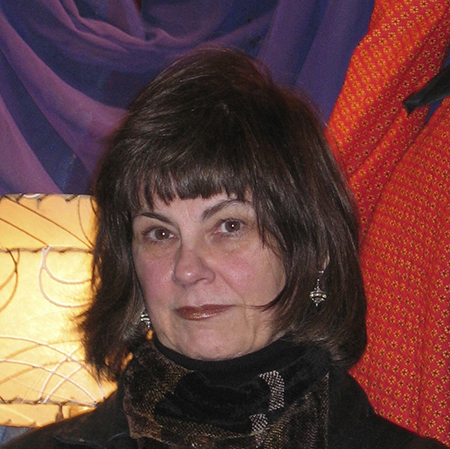 Judith Page
Judith Page was born in Lexington, Kentucky, and studied art at the University of Kentucky and Transylvania University in Lexington. She is a nationally recognized artist, curator, writer and educator living in the Williamsburg section of Brooklyn, New York.
Over the past 30 years, Page has mentored hundreds of artists beginning with her tenure as Gallery Curator at Valencia College in Orlando, Florida, subsequently as founding Program Director of Aljira Emerge in Newark, New Jersey, through her teaching at Maryland Institute College of Art in Baltimore, as a consultant for New York Foundation for the Arts, and as a faculty member in the MFA Fine Arts program at SVA (School of Visual Arts) in New York City. In addition, Page has organized over 200 exhibitions, and written articles, essays, and criticism for publications and for individuals. An essay on Annette Messager is included in
A Sculpture Reader: Contemporary Sculpture since 1980.
As an artist, Page received individual artist's fellowships from the Gottlieb Foundation in 2012 and 2002, from the Pollock-Krasner Foundation in 2005-06 and 1998-99, and from the State of Florida in 1992-93 and 1983-84. Known for her inventive use of materials and stimulating social commentary, Page's numerous exhibitions and installation projects were written about in
Art Papers, Sculpture, The New York Times, Art on Paper,
and
Art in America.
Page's art is represented in many permanent collections including the Museum of Fine Arts at Florida State University, University of Kentucky Art Museum, Mint Museum of Art, University of Iowa Museum of Art, and Orlando Museum of Art.
Her website is
www.judithpage.com
.