Heather Wilcoxon at Fresno Art Museum
7/2/2019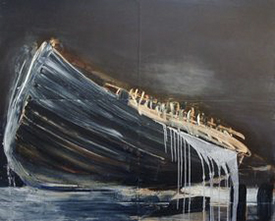 Tree of Life Grantee (2019) Heather Wilcoxon will be featured in a solo exhibition, Her Truth (Selected Work 1995-2019) at the Fresno Art Museum from July 20, 2019 until January 5, 2020. Wilcoxon is Fresno Art Museum's Council of 100 Distinguished Woman Artist for 2019.

Fresno Art Museum
2233 North First Street
Fresno, CA

Image: Spill, oil on paper mounted on canvas, 2016
---
Grantees 2019
6/21/2019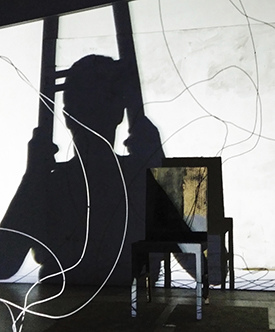 Tree of Life is pleased to announce the four artists who were selected to receive the Tree of Life Individual Artist Grant.

The Grantees are:

Carol Bruns, New York, NY

Richard Newton, Pasadena, CA

Awilda Sterling, San Juan, PR

Heather Wilcoxon, Sausalito, CA

Additional information about the artists and their projects will be posted to the website in July.

Image: Awilda Sterling, detail from the installation, en-cierro, 2018
---
Nancy Youdelman at Heather James Fine Art
5/7/2019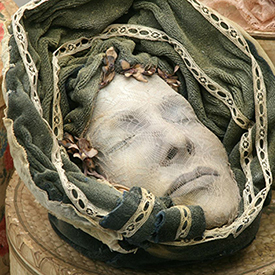 The Female Gaze, Women Surrealists in the Americas and Europe, includes 2016 Tree of Life Grantee, Nancy Youdelman.

May 8 - July 31, 2019

Heather James Fine Art
42 East 75th Street
New York, NY

Image: Bonnet No. 5, mixed media, 1972 (photo by Michael Karibian)
---
Linda Sibio at Andrew Edlin Gallery
1/22/2019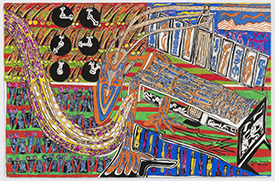 Linda Carmella Sibio (Tree of Life 2016 Grantee) will open a solo exhibition, The Economics of Suffering, on Saturday, January 26 at Andrew Edlin Gallery. Curated by Martha Wilson, the exhibition will also include a performance and a workshop.

Linda Carmella Sibio: The Economics of Suffering

January 26-March 9, 2019

Opening Reception: January 26, 6-7 p.m., preceded by a performance at 5:00 p.m.

Andrew Edlin Gallery
212 Bowery
New York, NY 10012

Image: Tube Dream, m/m on paper, 13 x 10 in.
---
2019 Grant Program
1/13/2019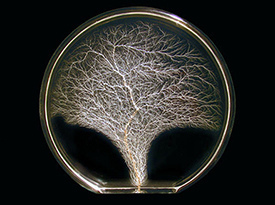 Tree of Life is pleased to announce that information about our 2019 Grant Program is now online. Please visit the Grant Program link on our website to download the Grant Application Guidelines and the Grant Application Form for the Individual Artist Grant. We also suggest that you visit our Contact page to join our mailing list (if you haven't already) in order to receive updates regarding our Grant Program and to ask any questions that are not answered in our downloadable materials. Applications may be submitted between February 15 and April 3, 2019.